GUINNESS WORLD RECORD!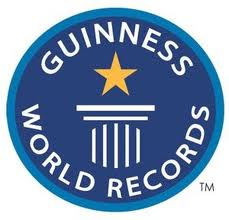 Seven Continents, Seven Marathons
25 Days, 18 Hours, 10 Minutes
6 November, 2011 Soweto, South Africa
13 November 2011 Ticino, Switzerland
20 November 2011 Curitiba, Prana, Brazil
23 November 2011 Fukuchiyama, Japan
26 November 2011 Bethels Beach near Auckland, New Zealand
27 November 2011 Cocoa, Florida, USA
1 December 2011 Antarctic Ice Marathon, Union Glacier, Antarctica
The current record for "Fastest time to complete a marathon on each continent (male)" is: The fastest time to complete a marathon on each of the seven continents (male) is 25 days, 18 hours and 10 minutes, and was achieved by Donald Kern (USA), from 6 November to 1 December 2011.
(Yes, someone broke the record already on his second attempt--but hey, records were made to be broken)
~~~~~~~~~~~~~~~
It wasn't the first attempt. Check out my blog from the last couple times.
Around the world in 25 Days
November 18 - December 12, 2007. Again, no luck with the world record! A big storm at the Patriot Hills kept us out of Antarctica for 8 days, so while bettering my record to 33 days, still the world record stands at 30. HOWEVER--the world record for running marathons on all seven continents TWICE is 307 days. And yes, that was me!
Scroll down to my current blog and read about the whole adventure. For the two previous attempts in 2007, click below.
Guinness World Record(tm) Marathons on Seven Continents in 25 Days - Including the Seven Continents Blog!
~~~~~~~~~~~~~~~
Click this or scroll down to find my normal, everyday blog. Sometimes people find it mildly amusing. Sometimes they don't.
My biggest project of the year:
The Metro Health Grand Rapids Marathon!
This website designed & maintained by "Marathon" Don Kern, solely for my own amusement. You can't buy anything here, (NO WAIT! CLICK HERE) but if you want to stop by and buy me a beer sometime, that would be cool.
All stories copyright Don Kern unless otherwise noted.
Interview on K-LITE in Santa Barbara